Pres. Duterte announces new quarantine classifications in the PH for July 1-15 | KAMI.com.ph
Kami.com.ph - Philippines news.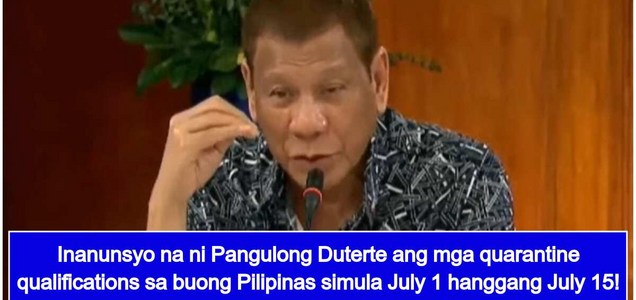 President Rodrigo Duterte addressed the nation on June 30 regarding the COVID-19 crisis. He announced the fate of the entire Philippines from July 1 to 15.
Read this on kami.com.ph >
What do you think about this article? Make sure to leave a comment below!
Pres. Duterte announces new quarantine classifications in the PH for July 1-15 | KAMI.com.ph
Reviewed by
netiviral
on
7/01/2020 03:15:00 AM
Rating: