'#IStandWithThePresident' also trends online amid heavy criticism versus gov't | Kami.com.ph
Kami.com.ph - Philippines news.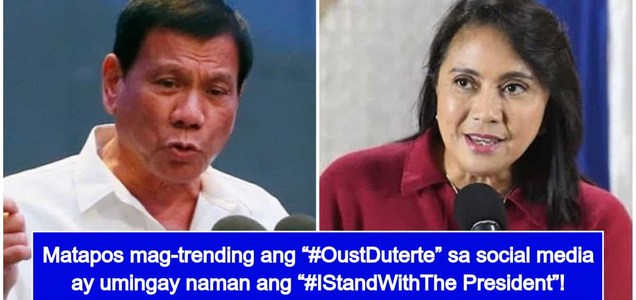 A lot of netizens criticized the government for its actions towards COVID-19 crisis. However, the hashtag "I stand with the President" still trended online.
Read the article on kami.com.ph >
What do you think about this article? Make sure to leave a comment below!
'#IStandWithThePresident' also trends online amid heavy criticism versus gov't | Kami.com.ph
Reviewed by
netiviral
on
4/03/2020 03:56:00 AM
Rating: